Metro Seminar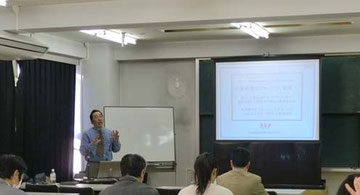 February.22.2013
東京都素材開発支援事業第5回セミナーの講演をいたしました。
We had held Seminar at Taitou desighners village by Metropolitan.
THEME(テーマ):素材を動機付けとしたファッション戦略
                          The fashion strategy which considered the                                      material potentials.
PLACE(場所):台東デザイナーズビレッジ
TIME(日時): 2月22日(金)16:00~17:30
今回は、地場産業である「皮革産業」の活性化を促す為に、東京都皮革産業振興協議会主催で行われました。
In order to urge activation of the "leather industry" which is a specific local industry, it was carried out by the Tokyo leather industrial development conference sponsorship.
講義のデータ内容は、100ページ以上になります。全部をご覧いただけないのは残念ですが、下記をクリックすると、画像が大きくなりほんの一部の内容はご覧いただけます。
Clicks the followings, the picture becomes large and you can see some of mere contents.
                      ↓